Loyalty 03: High Loyalty Points Balance
Key Metric: Reducing excessive points accumulation
Average Result: 64% higher points usage in the top 10%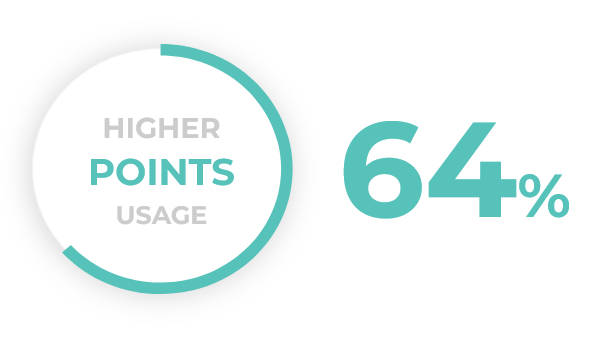 Metric Detail: The total amount of loyalty points used by customers with the highest points balance (top 10%) increased by 64% after deploying this workflow.
Workflow Detail: When a customer accumulates a high volume of points but does not redeem them, something is wrong. This workflow targets such customers and incentivizes them to get their rewards. This workflow communicates with the "Points Expiration" workflow to limit the number of communications about points to a reasonable level.
Workflow Preview: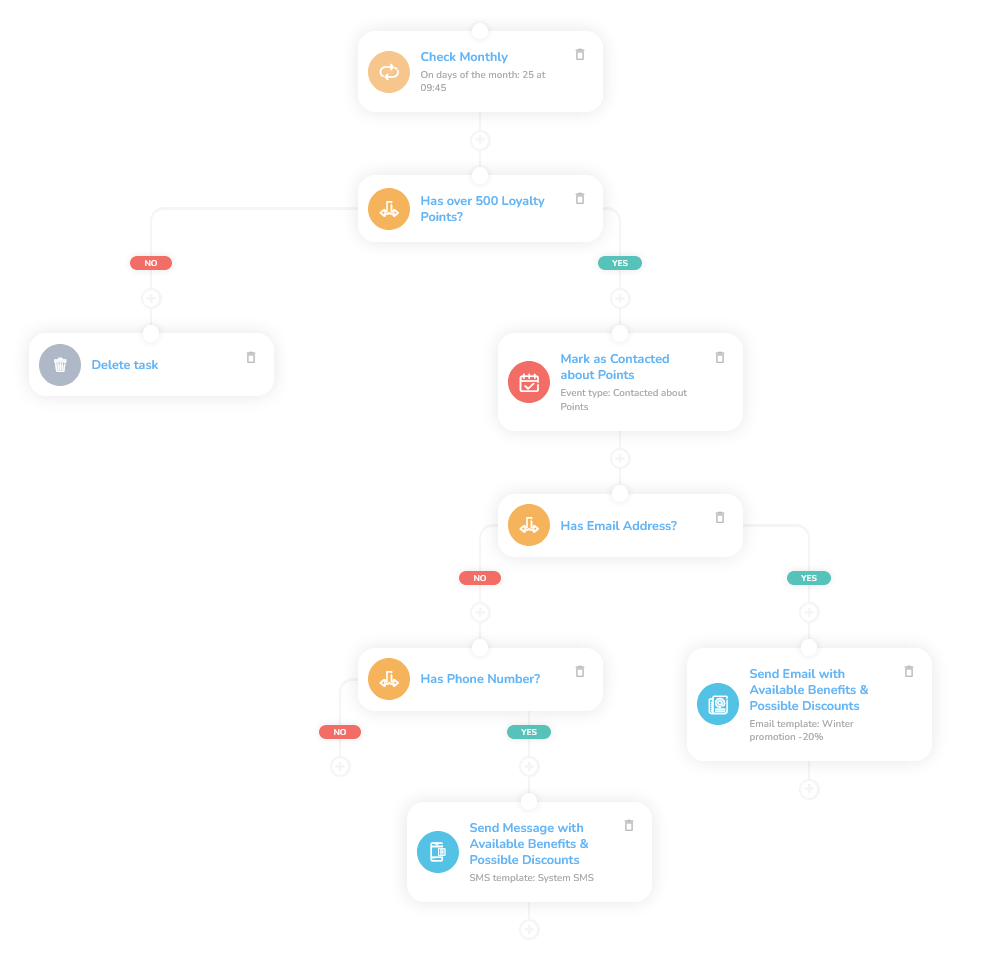 See the details of this workflow in CareCloud Platform Demo here or ask for your access details.