Retention 01: Anniversary Reward
Key Metric: Anniversary shoppers
Average Result: 24% of customers use their anniversary reward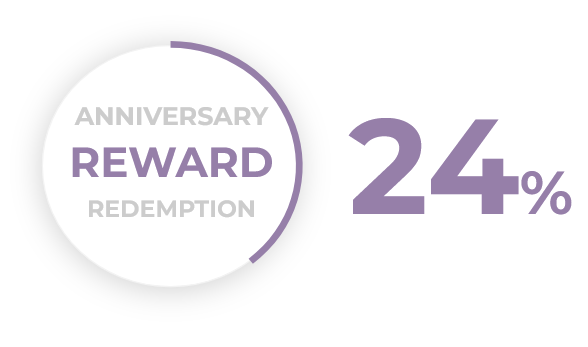 Metric Detail: The percentage of customers that are targetted with this workflow and shop within 14 days of receiving the anniversary reward. On average, 24% of targetted customers redeem their reward.
Workflow Detail: Want your customers to be loyal over a long period? This workflow sends anniversary reward with an incentive to made a purchase before the reward expires.
Workflow Preview: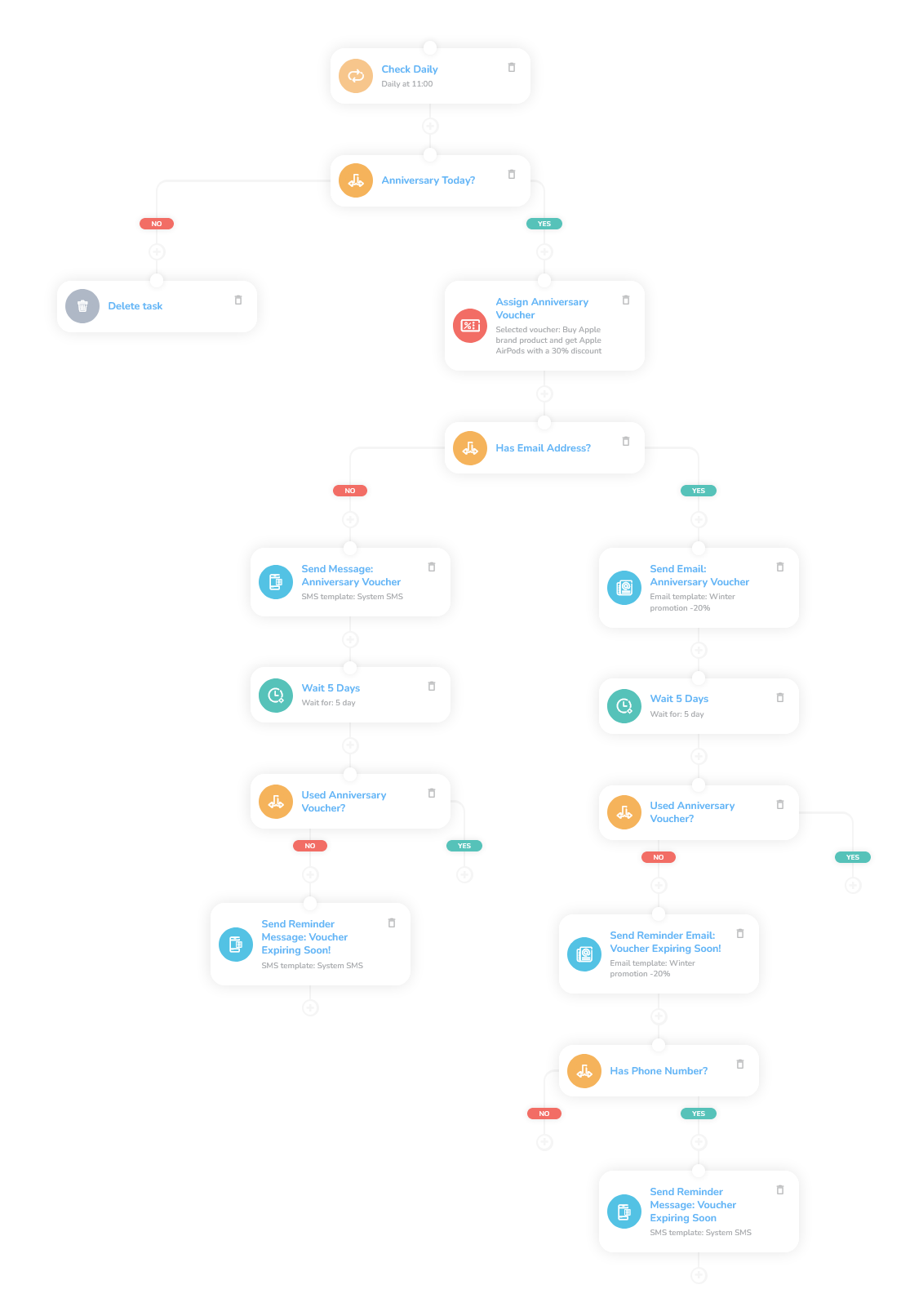 See the details of this workflow in CareCloud Platform Demo here or ask for your access details.