Retention 02: Happy Name Day
Key Metric: Name day shoppers
Average Result: 16% of customers use their name day reward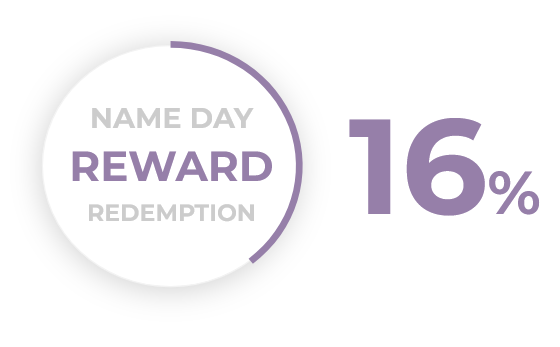 Metric Detail: The percentage of customers that are targetted with this workflow and shop within 14 days of receiving the name day reward. On average, 16% of targetted customers redeem their reward.
Workflow Preview: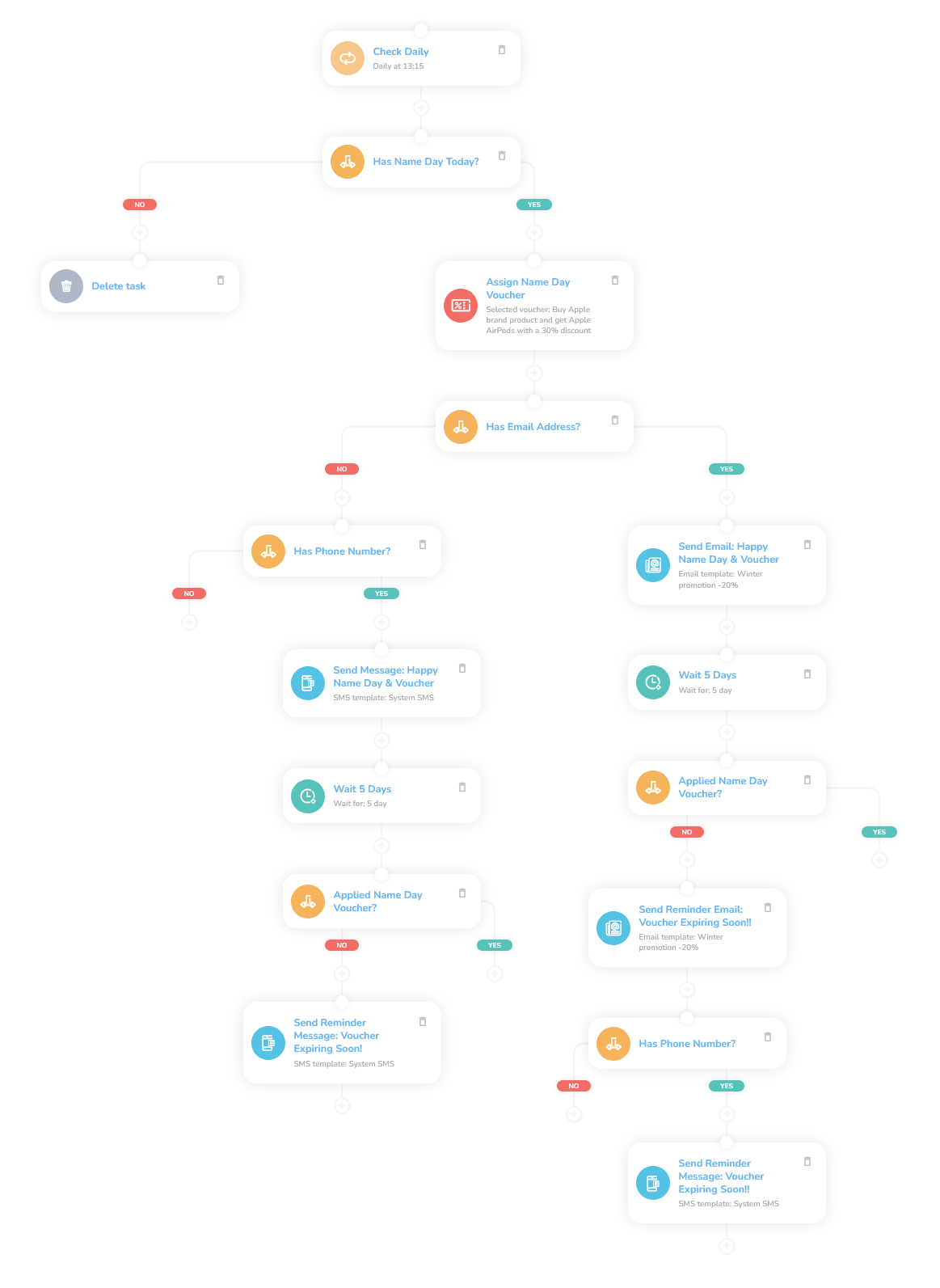 See the details of this workflow in CareCloud Platform Demo here or ask for your access details.
Workflow Detail: Are you operating in a country that celebrates name days? Don't restric your communication to birthdays, but also send a thoughtful message to customers on their name day.