Onboarding 03: First Purchase Incentive
Key Metric: Generated revenue
Average Result: € 850 per 1 000 account not shopping within the "Welcome Offer" workflow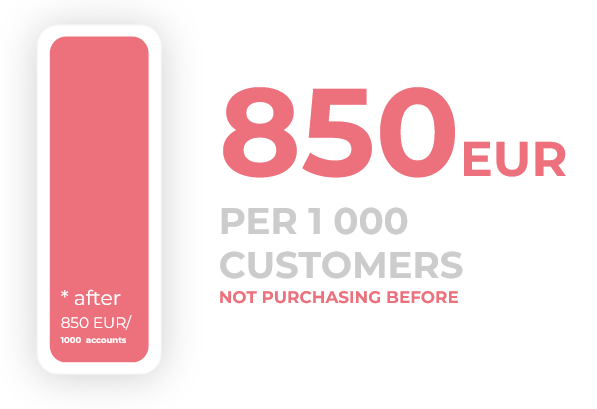 Metric Detail: The total revenue generated from the first purchases of customers, who did not shopped after being targeted by the Welcome Offer workflow, but made their first purchase after being targetted with the First Purchase Incentive workflow. The average result is € 850 per 1 000 targetted customers.
Workflow Detail: Sometimes, customers are not ready to make a purchase right after registration. Are new customers not making the purchase even with "Welcome offer" or "Drip Campaign" workflows enabled? This workflow is here to help. This workflow gives them some space and after some time communicates and incentivizes customers to make the purchase.
Pro tip: This workflow moves customers unwilling to shop in the "Inactive Customers" segment grouping them together. Thanks to this, you can work with this tough crowd separately and target them with even more attractive offers.
Workflow Preview: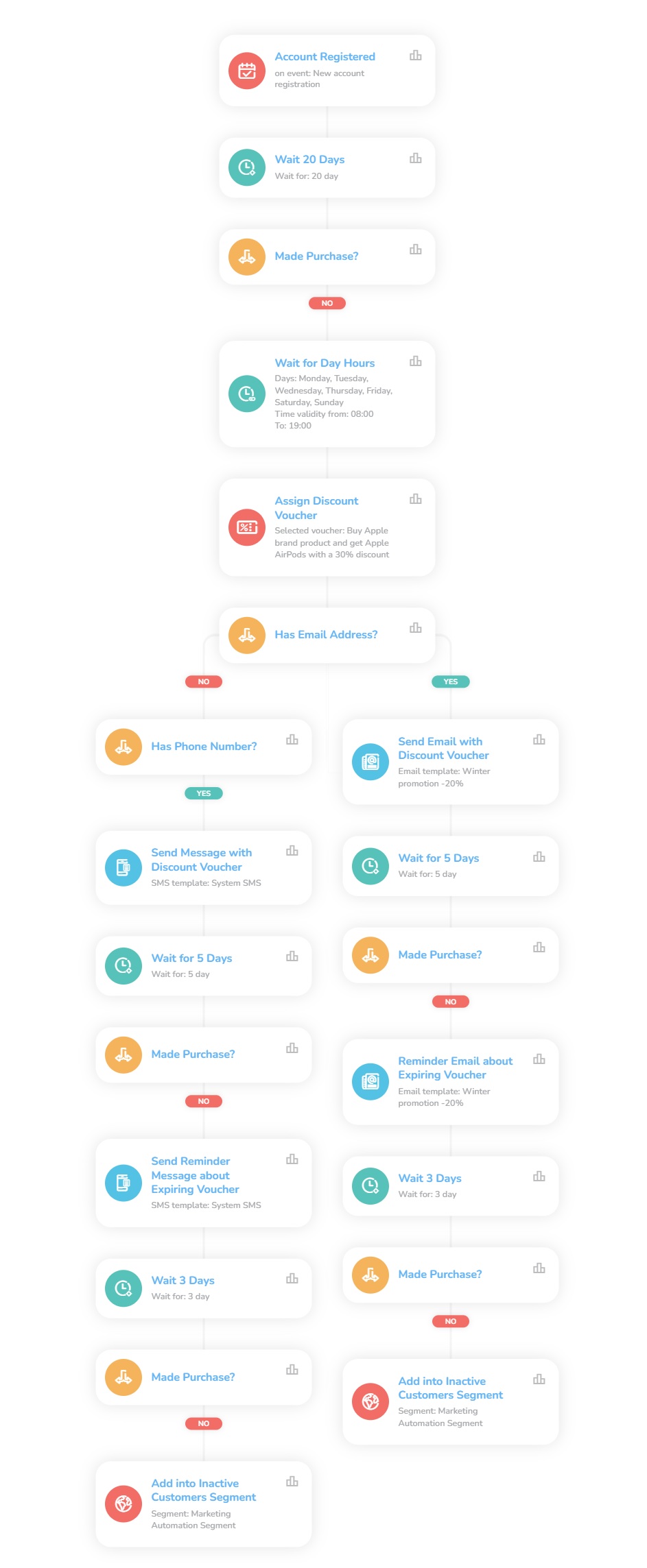 See the details of this workflow in CareCloud Platform Demo here or ask for your access details.