Onboarding 04: Welcome Offer
Key Metric: Generated revenue
Average Result: €3 950 per 1 000 registrations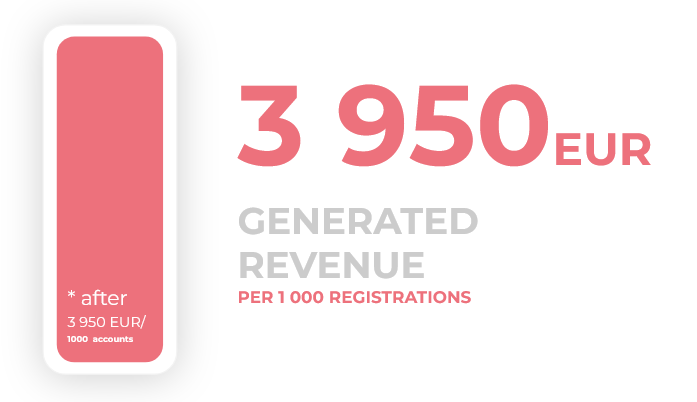 Metric Detail: The total revenue generated from the first purchases of newly registered customers. The average result is € 3 950 per 1 000 targetted customers.
Workflow Detail: Welcome new customers with a special offer that will help them to make their first purchase. Incentivize them with a voucher or discount if they are hesitant to make the first purchase.
Workflow Preview: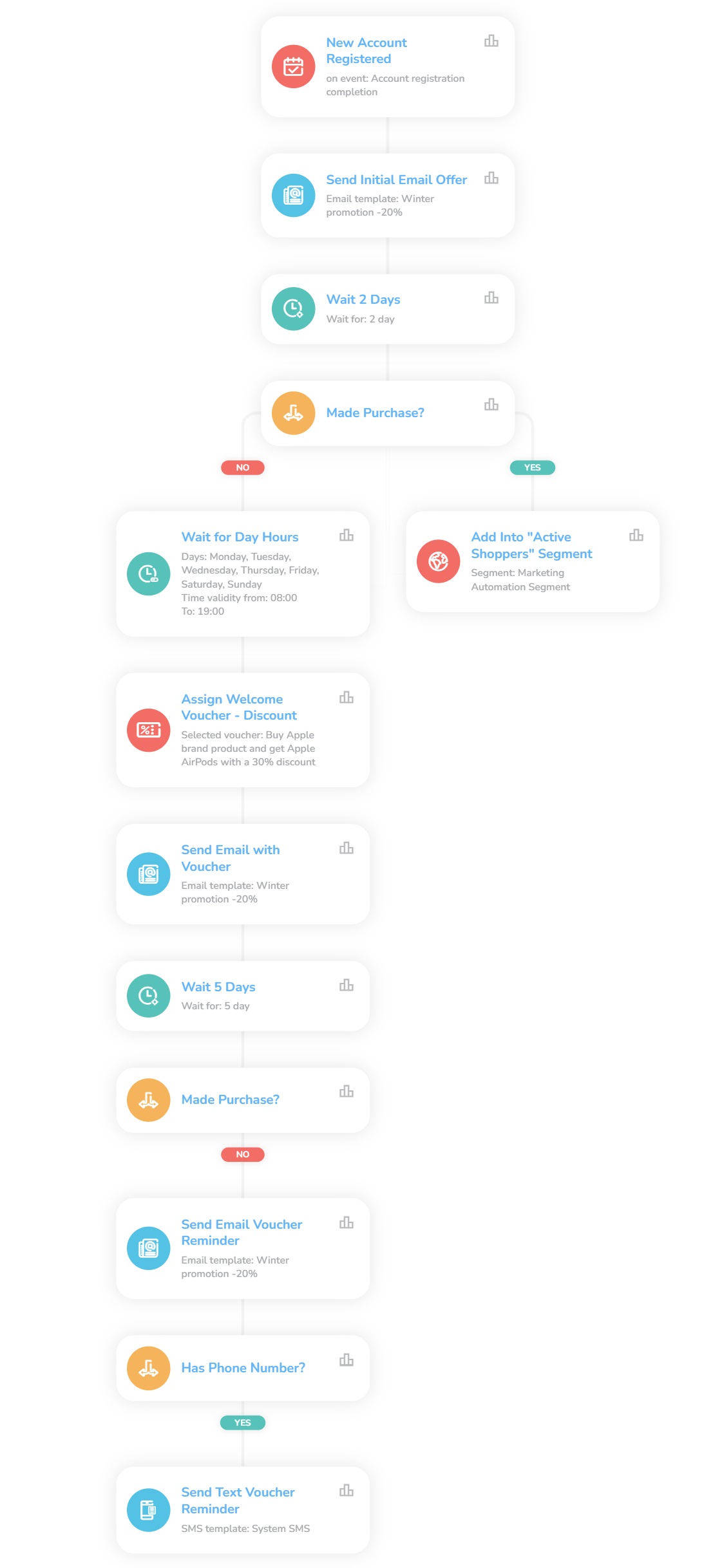 See the details of this workflow in CareCloud Platform Demo here or ask for your access details.
Pro tip: Make the voucher expire in a few days to really encourage the customers to make the purchase now.
Step by step description
Below is a description of each node with an explanation if needed.
Trigger
This workflow is triggered with an external "New Account Registered" event. It begins every time a customer registers a new account and completes it with the information. Set the "Send Email" node and send the customer the initial offer. Choose a design for the email from the dropdown.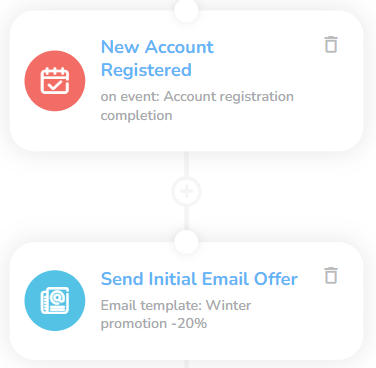 Note: The email and SMS have to be designed first in Campaign & Segmentation App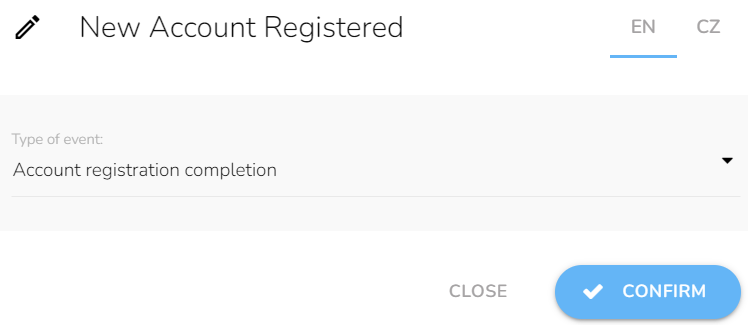 There is a time delay between the customer opening the email and making the purchase. We set a "Waiting" node and set it for two days.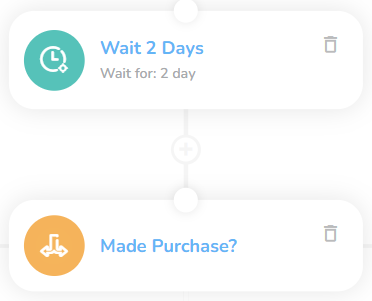 Condition node
Now we check if the customer has already made a purchase. We set a "Condition" node and choose the event type as a new purchase. If the customer purchases, the system adds him into a segment, and the workflow ends for them. Set the "Add customer into segment" node and choose the right segment from the dropdown.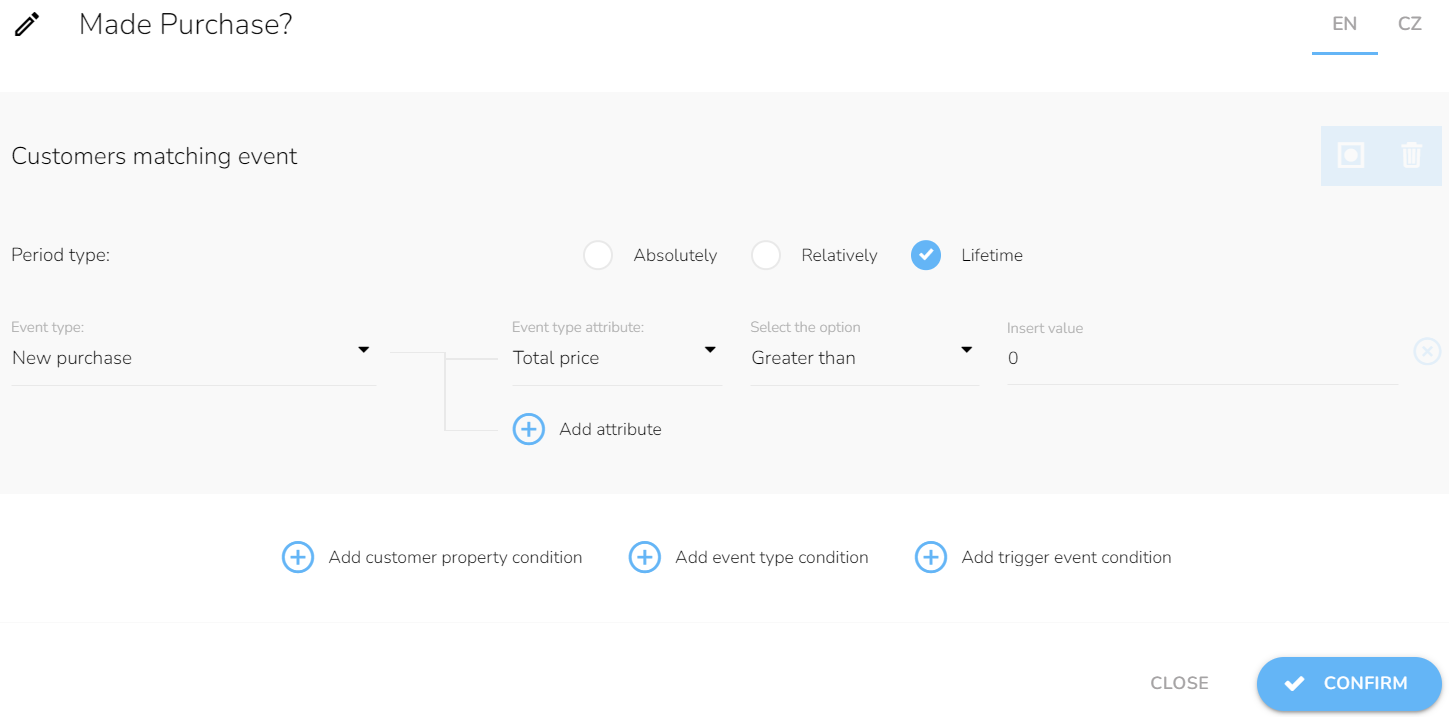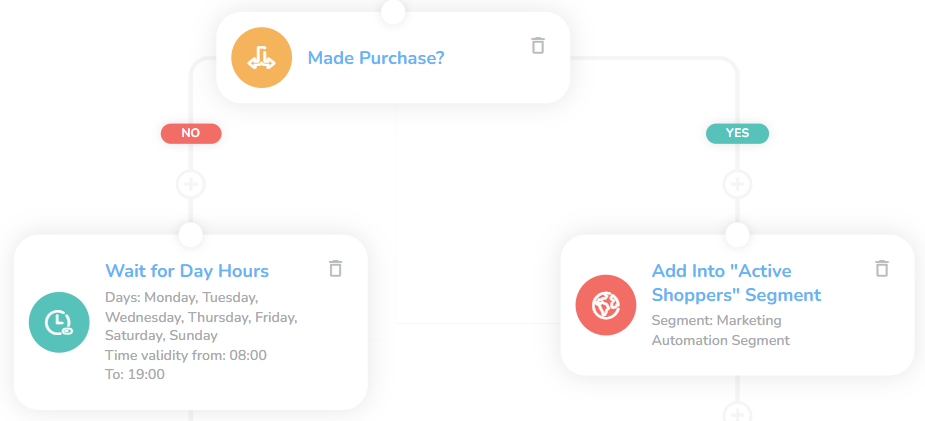 If not, we set a "Waiting for time range" node and choose days and hours the system can contact the customer.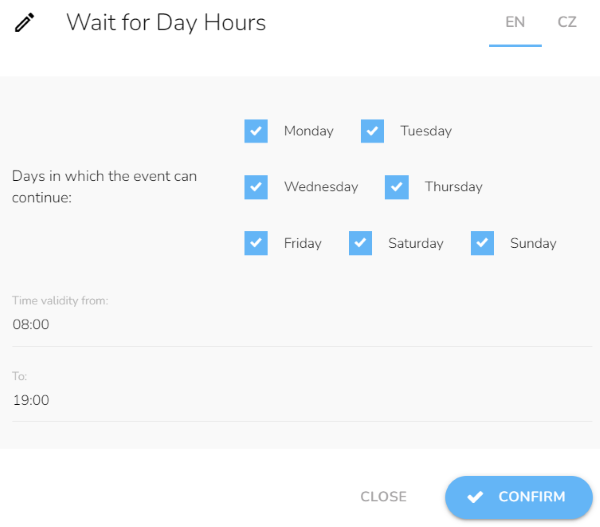 Set the "Assign Campaign Voucher" node, choose the design of the voucher from the dropdown, and send it via email. We set a "Waiting" node for five days to give the customers some time.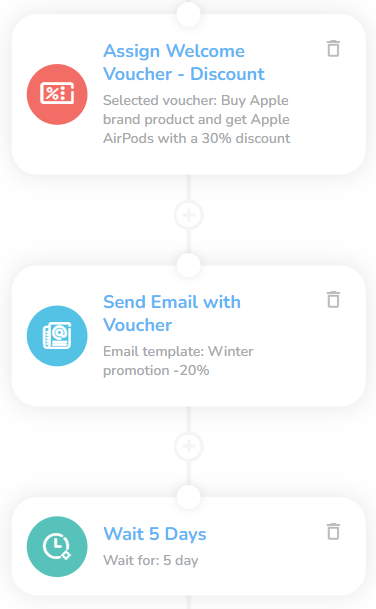 Note: The voucher has to be designed first in Loyalty Engine
Last interaction
Check the purchase with the condition node. If the customer has already made a purchase, the workflow ends.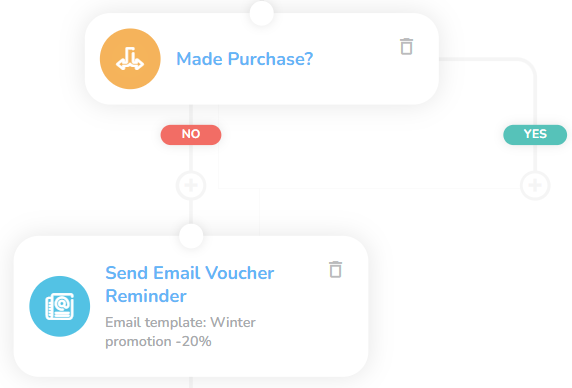 Otherwise, we send a voucher reminder email. We also check the phone number and send the same piece of information via SMS.