Onboarding 04: Welcome Offer
Key Metric: Generated revenue
Average Result: €3 950 per 1 000 registrations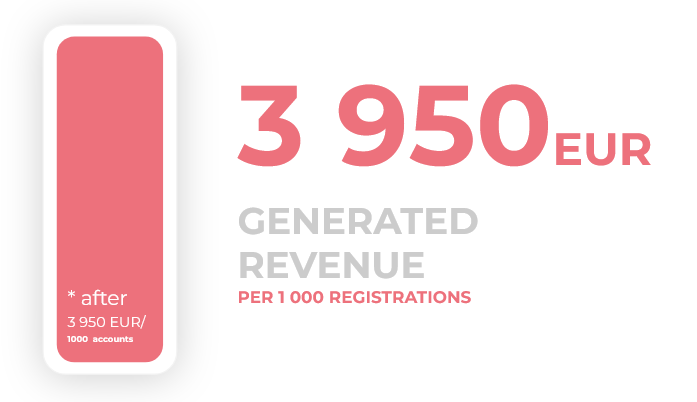 Metric Detail: The total revenue generated from the first purchases of newly registerred customers. The average result is € 3 950 per 1 000 targetted customers.
Workflow Detail: Welcome new customers with a special offer that will help them to make their first purchase. Incentivize them with a voucher or discount if they are hesitant to make the first purchase.
Workflow Preview: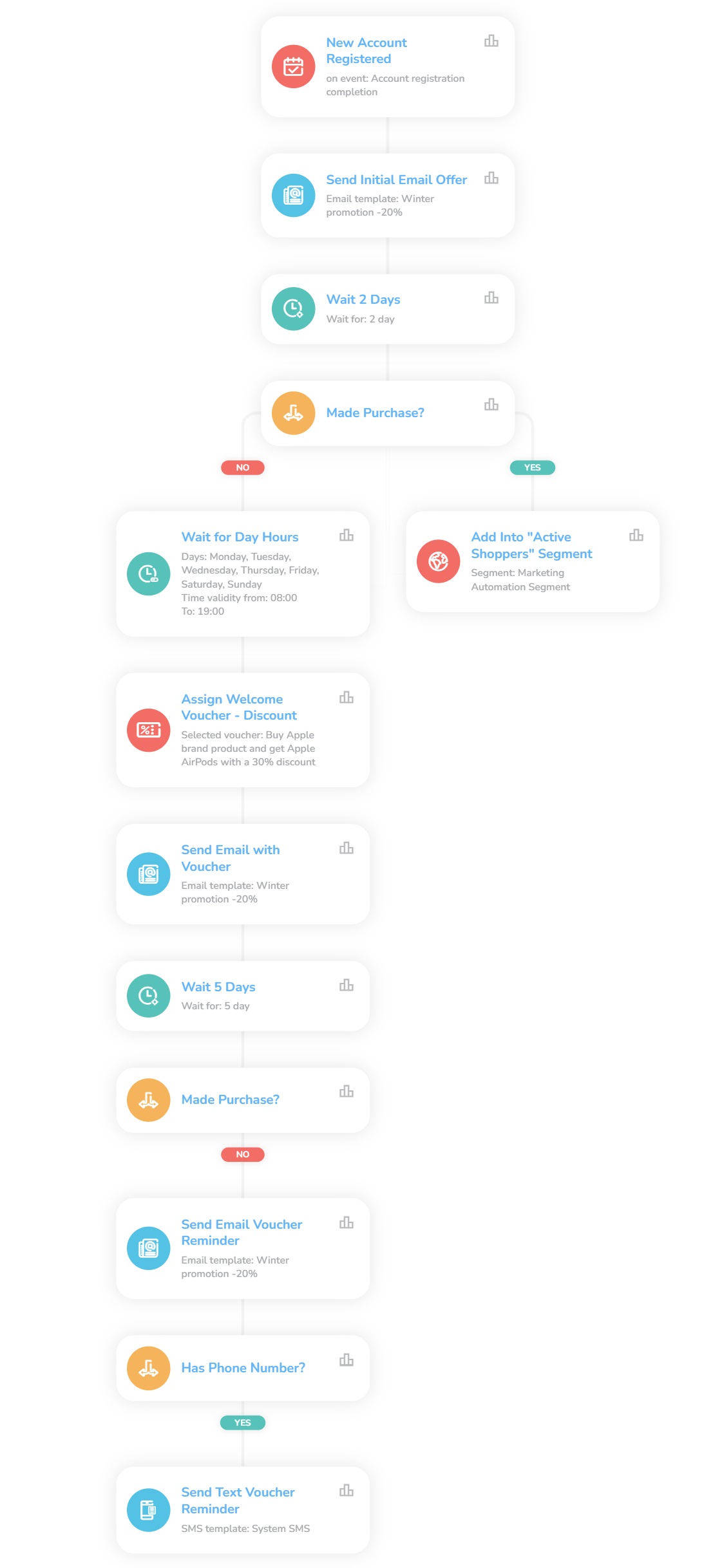 See the details of this workflow in CareCloud Platform Demo here or ask for your access details.
Pro tip: Make the voucher expire in a few days to really encourage the customers to make the purchase now.