Onboarding 05: Data Collection with Points Reward
Key Metric: Accounts with all optional data
Average Result: 2,6x more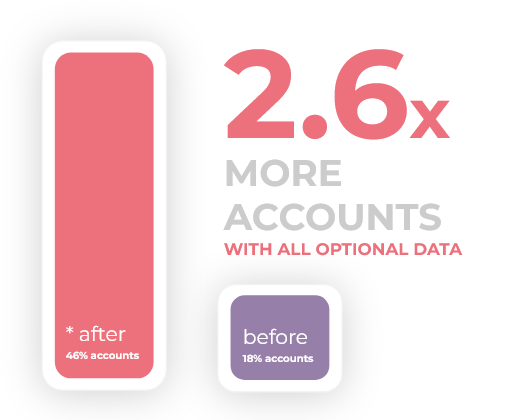 Metric Detail: The number of customer accounts that have all optional data filled in increases from 18% to 46% after the deployment of the scenario, thus increasing more than 2.6 times in the average.
Workflow Detail: Registration should be brief and simple, but you want as much data about new customers as possible. Use this workflow to collect all the missing data about a customer after their registration. This workflow incentivizes hesitant customers with bonus points to share their data.
Workflow Preview: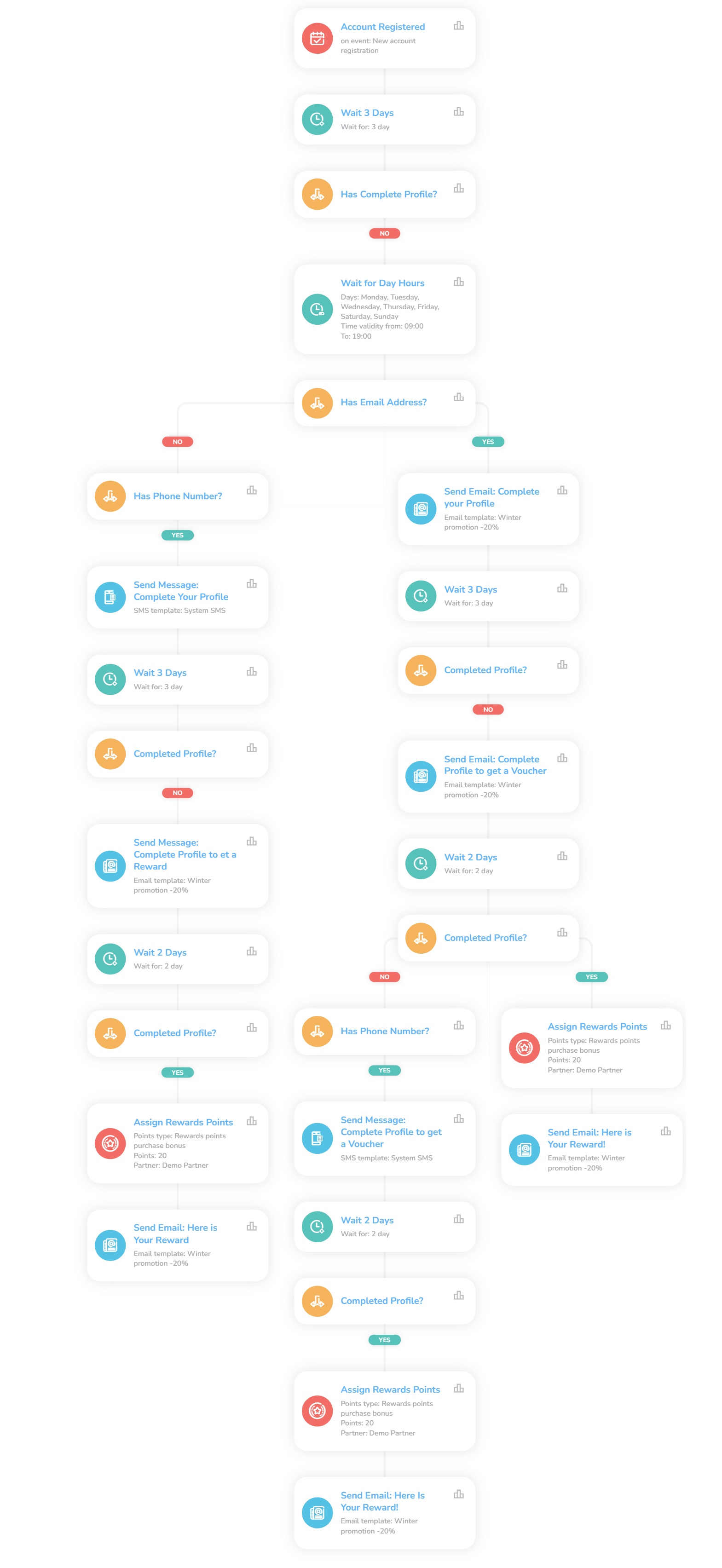 See the details of this workflow in CareCloud Platform Demo here or ask for your access details.